Developed for your hot tub enjoyment and peace of mind.
Click the button below to begin enjoying the benefits of The Natural Spa products in your spa or hot tub.

The Natural Spa Product Line
Before being eco-friendly was even a thing, let alone a cool thing, The Natural Spa products were burning a trail to help our earth and the people in it be more healthy. (Read More About Specific Products…)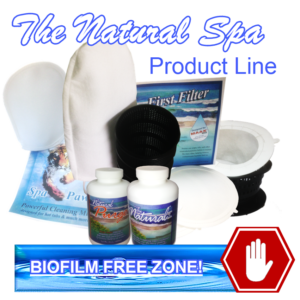 Getting Started With The Natural Spa Product Line
Getting started with The Natural Spa Product Line is very simple. It takes just 5 quick steps and 3 easy to use products. (Find-out more about getting started…)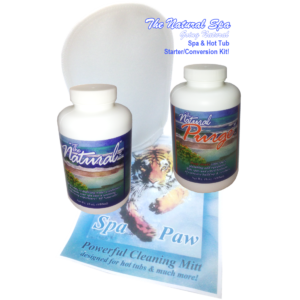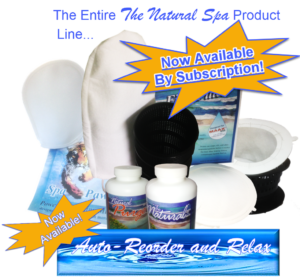 The Natural Spa – Body Friendly
Powered by natural seaweed enzymes, The Natural Spa and The Natural Spa Purge, condition the water in your hot tub without any use of harsh chemicals or abrasives.
Enjoy beautifully moisturized skin and never get itchy chlorine skin in your hot tub again.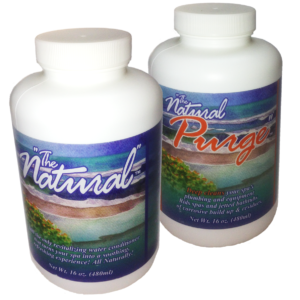 The Natural Spa – Eco Friendly
In addition to our water conditioning products being made of natural and biodegradable ingredients, The Natural Spa filter line and The Natural Spa Paw, our unique hot tub cleaning wipe that reduces waste like paper towels etc, and are fully washable provide other natural benefits. Positively charged materials in these products, literally pull soaps, grease, and other unwanted contaminants out of your spa or hot tub water and trap them.
Shop The Natural Spa Paw and Filters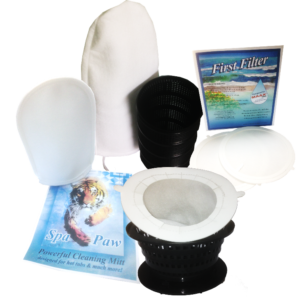 The Natural Spa & You
The thing about The Natural Spa experience is that everything makes you feel good. The amazing way that the enzymes and natural moisturizers condition your skin. Knowing that you and your loved ones are soaking in a chemical free zone. That you are part of making our world a little more chemical free when you drain and refresh your spa or hot tub water. You are reducing waste by using The Natural Spa Paw washable cleaning mitt.
You deserve to feel this good. Visit our store